We design & manufacture all types of thermowells which cover entire sector of Industry & it's application. Our most of thermowells are single piece of Drilled Barstock, it's also available in straight & tapered.
Our products are available in a wide variety of materials to meet any specific need. We maintain an inventory of special alloys and exotic metals such as Titanium, Hastelloy B & C, Incoloy800, 446SS, 310SS, 316SS, 304LSS, Nickel, Monel 400, Alloy 20, Inconel 600 & 601, Teflon, Aluminum, Duplex SS, For those applications in corrosive environments, we offer a full range of protective coatings & treatments including Teflon coating, tantalum jackets and the latest Tantaline, tantalum surface alloy technology. In addition to the standard ANSI threads and flanges, we also manufacture thermowells with metric threads such as NPT, BSPP and BSPT as well as flanges manufactured to DIN and JIS specifications.
All types of thermowells are available:-Thermowells with Special Coating:-

Flanged Barstock.

Straight threaded Barstock:

Tapered - Threaded Barstock:-

Flanged Thermowells For Bimetal Thermometers:-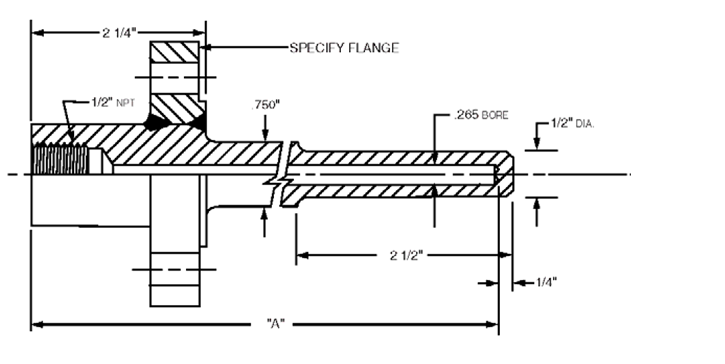 Socket Weld Thermowells For Bimetal Thermometers:-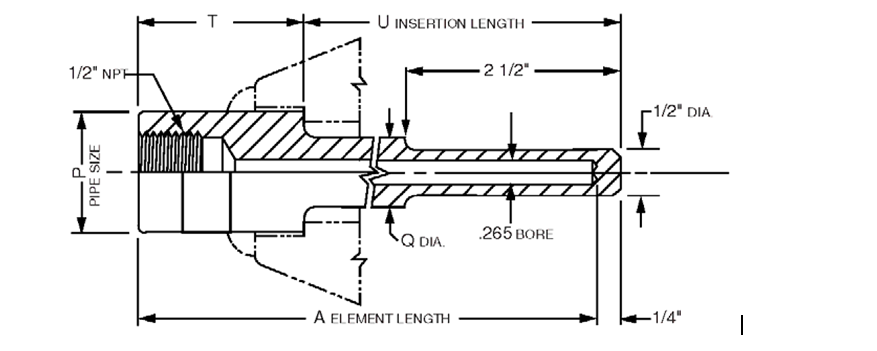 Flanged - Tantalum Sleeve:-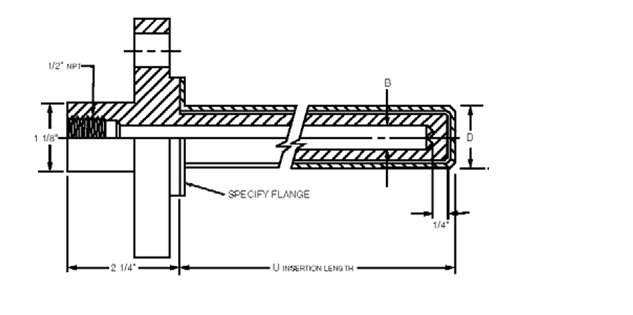 Van Stone:-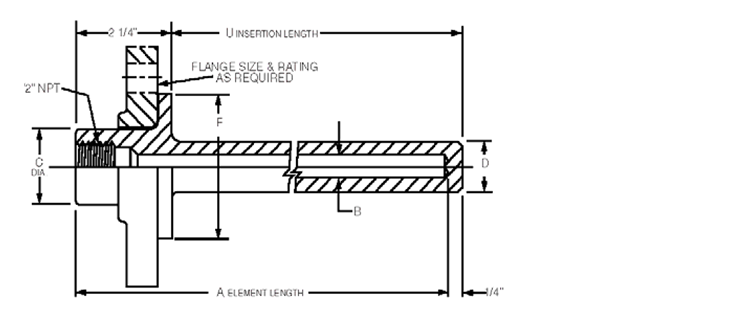 Ceramic Protection Tubes:-
Hex Nipple type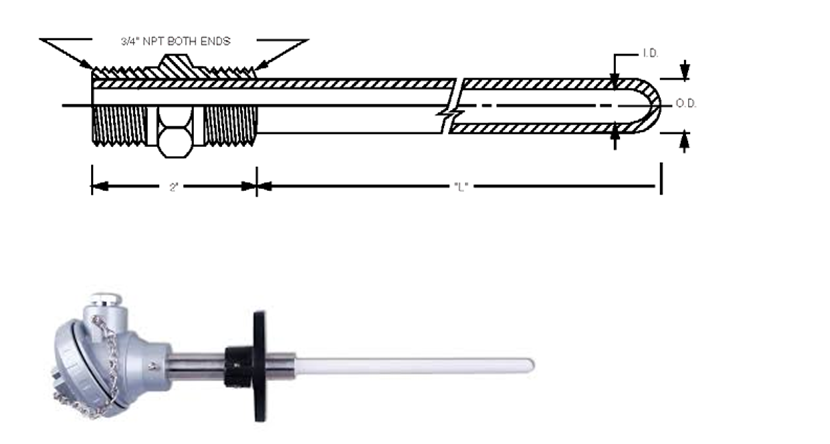 Customized Non-Metal Leak Proof design
We also offer customized design thermowells as per process condition and requirement.